Co-Creating Our Future on Planet Earth
WRITTEN BY DR MICHAEL SALLA
SOURCE
JULY 19, 2015.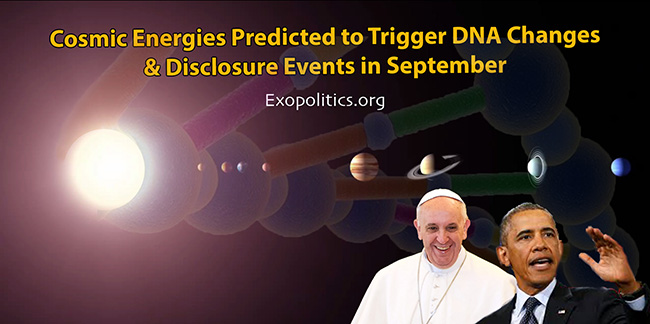 According to independent sources, the Earth is moving into a region of the galaxy that is leading to increasing cosmic energies impacting our sun and altering human DNA. It is predicted this will lead to many changes in human society including major disclosures of advanced technologies, secret space programs and extraterrestrial life.
Dr Simon Atkens is the CEO of Advanced Forecasting Corporation and has made startling predictions about incoming cosmic energies and their impact. Among them is:
… an acceleration and heightening of electromagnetic energy from the sun and other cosmic energies that will build especially from late August into late September that will cause, circa 23rd-24th September, what he describes as a 'frequency shift' in consciousness.
He refers to evolutionary changes emerging from world shaking disclosures as a result of the incoming cosmic energy he describes as a 'Wave X':
View original post 1,123 more words